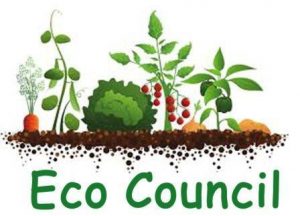 The Eco Council is made up of one pupil from each class from Year 3 – Year 6  who are chosen by the class teacher.
The aim of the Eco Council is to help the school develop as an Eco School.
Our recent work in 2020.
We have been looking at making our eco brick project, we are working in cooperation with Holy Family RC Church, Limeside and we will be using the bricks in our  church gardens ad our school sensory garden.