Special Educational and Disability Needs Provision
"Holy Family is an oasis of tranquility, love and respect, where all within the school community feel welcomed and supported."
"Inclusion, respect and tolerance are at the heart of Holy Family." – OFSTED
At Holy Family RC Primary School, we strive to ensure that:
a child with special educational needs will have their needs met.
the views, wishes and feelings of children with SEND are sought and taken into account as fully as possible and as appropriate to their age and understanding.
parents/carers have an important role to play in supporting their child's education. Their views are sought and taken into account.
the child and their parents are able to participate as fully as possible in decisions; and are provided with the information and support necessary to enable participation in those decisions
children with special educational needs and disabilities are offered full access to a broad, balanced and relevant education, including an appropriate curriculum for the Foundation Stage and the National Curriculum.
our SEND (Special Educational Needs/Disability) Policy is based on the fundamental principles of the SEND Code of Practice 2015:
Our Special Needs Co-ordinator Mrs S. Needle
Holy Family's SEND Provision
Welcome to our SEND pages. We hope you will enjoy reading about the variety of ways in which Holy Family is able to support SEND pupils to reach their full potential.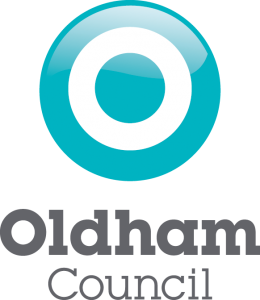 Oldham Council SEND Local Offer
Local Authorities must publish support that is available for children and young people with S.E.N. and disabilities and their families.
To access the Oldham Council Local Offer please click here. For further information please see the documents below.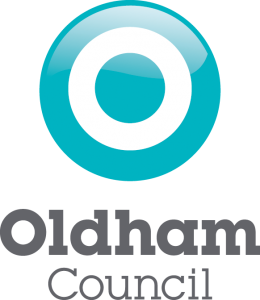 Oldham Council SEND Written Statement of Action
This information includes reports, strategies, values and codes of practice for Oldham Council SEND.
To access the Oldham Council Written Statement of Action please click on the picture link to the left or click here
Speech and Language Drop-in Sessions
There are a number of drop-in sessions for children who are having trouble talking and following instructions.
Parents are welcome to come along with their children (or school staff with parental consent) to talk about how their child is doing and what we can do to help.  If you have any questions, please call Stella Kenworthy 0161 621 3666.
Parents of Oldham in Touch
POINT is YOUR VOICE  and this is where you can make sure your voice is heard in shaping the future for Children and Young people with Additional Needs and Disabilities.  POINT offers support respite and activities for children and young people suffering varying levels of autism.
Please click on the picture link to visit their website or select from the documents below.
Oldham SEND IAS Service
Special Educational Needs and Disability (SEND) Information Advice and Support (IAS) Service is a FREE confidential, impartial and independent service operated by POINT Services.
Oldham SEND IAS Service exists to help parents and carers of children with additional needs and disabilities; and children and young people themselves, in matters relating to their Education, Health or Social Care provision.
Their support services are tailored to your individual needs and are both personal and confidential.  They can offer you:
Independent information about Special Needs Education.
One-to-one advice and support.
Details about how Special Education, Health and Social Care is organised.
Advice about working with those involved with you, your child or young person.
Information about local support networks.
Access to Independent Parental Support for Parents, Carers and Young People 16+
Support to arrange Mediation and Disagreement Resolution.
Support with SEND Tribunal claims.
Opportunities to improve and shape services through our SEND IAS Steering Group.
Their website contains useful information, guidance and practical tools to enable you to understand the processes and arrangements for Special Educational Needs and disability both locally and nationally so that you can make informed choices about the provision required to meet you own, or your child or young persons needs.
Telephone:  0161 667 2055
Please click on the picture link to visit their website or click here.
Oldham Parent Carer Forum
We are a member of the National Network of Parent Carer Forums.
Our main aim is to ensure the needs of our children and young people with SEND are met and we bring together parent carers from across Oldham to provide mutual support, exchange information, and influence policy and practice:
create a culture of participation and co-production across education, health, social care and the voluntary sectors. This means that we can become involved in all aspects of designing, commissioning, delivering and reviewing services as an equal partner;
empower our members to ensure that their voices are heard at a local, regional and national level; and
inspire our partners by sharing good practice and knowledge.
The Family Information Service provides help, advice and support for parents and carers of children aged 0-20 years old.
Please click on the picture link to visit their website or click here.
Mahdlo offers a number of out of school activities.  Their work falls within six key themes: Get Active (Sports); Get Creative (Arts); Get Sorted (personal development, crime prevention and health and wellbeing); Get Outdoors (outward bound and environmental activities); Get Connected (leadership, volunteering and citizenship); Get Ahead (employment and enterprise).
Please click on the picture link to visit their website or click here.
Telephone:  0161 624 0111
MindEd is a free educational resource about children and young people's mental health for all adults.
Please click on the picture link to visit their website or click here.