Please use the links below for more information about how our school performs.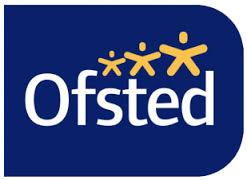 Ofsted Report
Ofsted is the Office for Standards in Education, Children's Services and Skills. They inspect and regulate services that care for children and young people, and services providing education and skills for learners of all ages.
Their goal is to achieve excellence in education and skills for learners of all ages, and in the care of children and young people.
Ofsted report directly to Parliament and are independent and impartial.
Please click here to view the latest Ofsted Report.
School Performance Tables
You can use performance tables (sometimes known as league tables) to compare schools in your area. You can check:
exam and test results
financial information
Ofsted reports
You can only see statistics for schools and colleges in England. Please click on the picture link on the left to access the Government's Department of Education Performance Tables or click here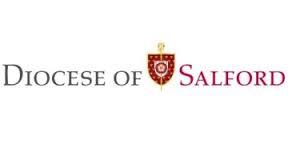 SIAMs Report
The Framework for inspection is based upon the Diocese of Salford's '5Ws' Evaluation and Reporting.  The diocese wishes to have an effective inspection system having at least four important outcomes:
Good inspections provide the school with a clear independent evaluation of its strengths and the areas in which it needs to improve. This is now focused upon the school's self-evaluation of its strengths and development needs.
The diocese obtains valid evidence of the quality of the Catholic life and religious education in its schools.
Inspection reports provide useful information for parents.
The school's response to an inspection leads to better quality Catholic education.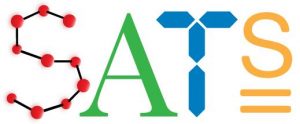 SATs Attainment Results 2019
Please see our SATs Results for 2018 as compared with the national average in the document below. Please note that these performance measures are not current due to the cancellation of SATS 2020 due to COVID19 pandemic.
Key Stage 2 Results 2019
Progress
Progress is measured from KS1 data and compared to school with similar KS1 scores. Then it is compared to scaled scores in KS2 to measure progress. Most schools usually score within -5 to +5. A score of 0 means pupils in the school on average do as well at KS2 as those with similar prior attainment nationally. A positive score on average pupils do better and a negative score, pupils on average do worse.
 

School

2017

School

2018

School

2019

Reading
-4.2
-2.3
-2.3
Writing
-1.63
-0.54
+1.3
Maths
-4.95
-2.67
+0.3
 
 
2017
2018

2019

Unvalidated

Results

 
 
School
National
School
National
Reading, writing and maths combined

At Expected standard

 

25%
53%
41%
64%
28%

Working at a high level

 

0%
9%
0
10%
0%
Reading

At Expected standard

 

50%
71%
56%
75%
38%

Working at a high level

 

11%
25%
15%
28%
10%

Average Scaled Score

 

101
104
102
105
98
Maths

At Expected standard

 

46%
75%
52%
76%
55%

Working at a high level

 

4%
23%
4%
24%
10%

Average Scaled Score

 

98.5
104
100.5
104.4
101
SPAG

At Expected standard

 

57%
77%
67%
78%
45%

Working at a high level

 

4%
31%
11%
34%
14%

Average Scaled Score

 

100.9
106
103.4
106.2
101
Writing

At Expected standard

 

64%
76%
70%
78%
69%

Working at a high level

 

7%
18%
11%
20%
3%
Attainment
Although our results are below national, there is a significant improvement in the progress that the children have made. We are very proud of the hard work and commitment demonstrated by our Year 6 children last year. They made good progress across the year in Year 6 and enjoyed the challenge of the new, more difficult national curriculum.
We will be working hard with all our children this year to further improve progress and raise standards in attainment and with a specific focus on developing Reading.